Fancy 10% OFF Your First Box? Use Code TREATME10 (T&Cs apply)
In need a head-to-toe pampering? Then you're going to LOVE our April Box.
Filled with incredible products and our adorable Sassy Lip pyjamas, this month's box will provide everything you'll need for the ultimate self-care, skincare and feel-good pamper night in.
Worth over £55, take a look at our fantasticically curated April box: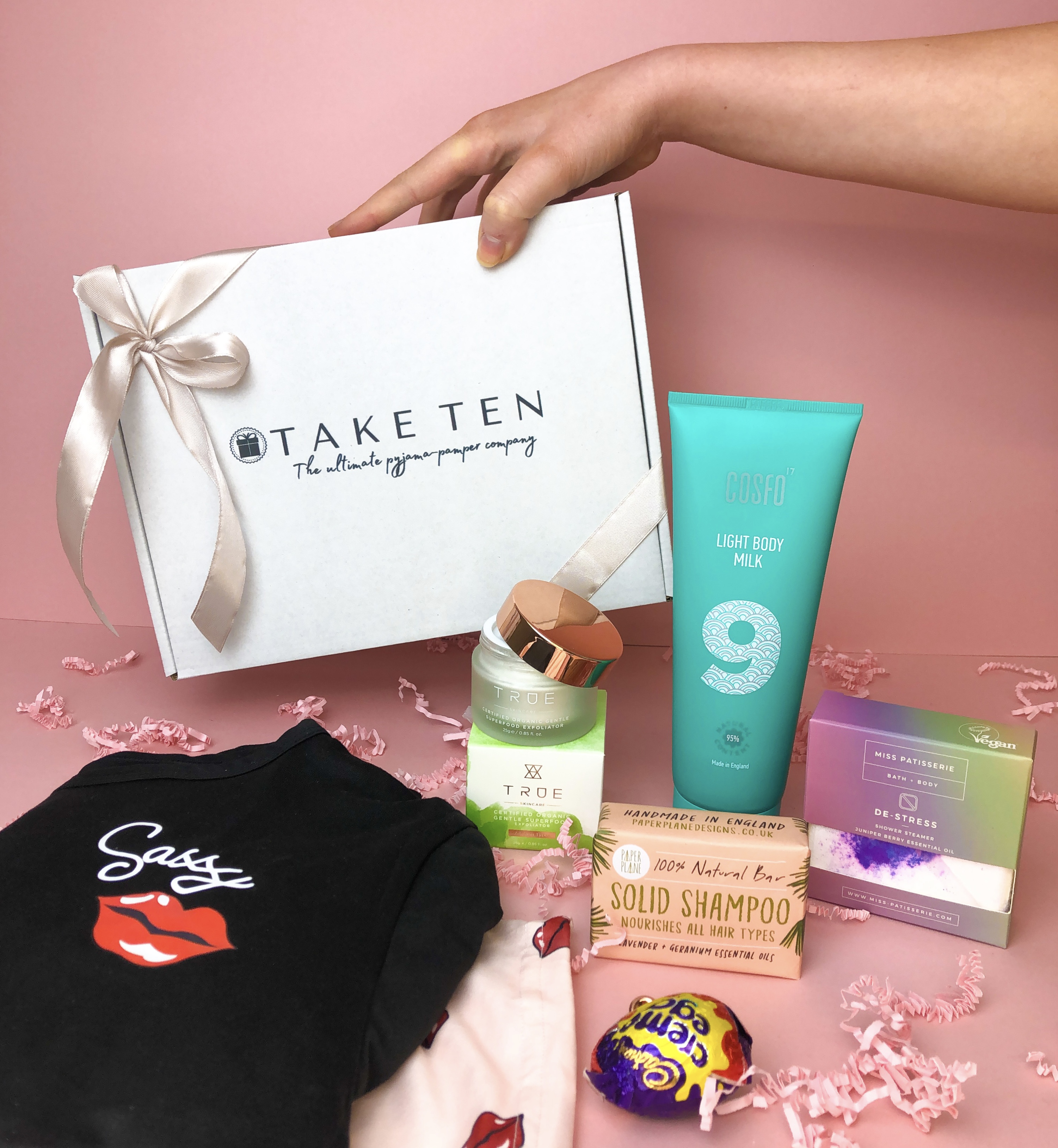 Sassy Lip Short Pyjama Set | RRP £22.99
This months box features the most adorable and cosy set of pyjamas!
Perfect for slipping into for a pamper night in, sitting in front of the TV or for wearing around the house.
This beautiful set consists of a black short sleeve T-Shirt style top, paired with a matching set of shorts both featuring an adorably cute graphic. With an elasticated waist, the shorts ensure you'll stay comfy all night long (or day, no judgement here!)
Care: Cool wash at 30 degrees. Wash inside out. Leave to air dry.
True Skincare Organic Certfified Superfood Exfoliator | RRP £12.00
Meet your new favourite exfoliator!
A gentle, nourishing powder exfoliator formulated to remove dead skin cells without scratching the surface of the skin. Containing ground Chia Seeds, Maca Powder, Kaolin and carefully selected essential oils, the complexion is left smooth, nourished and radiant. Ground Coffee, Kaolin and Ground Oatmeal help to draw out impurities, whilst Eucalyptus Oil acts as an antiseptic and antibacterial. Maca Powder helps to stimulate collagen production.
100% Natural, Certified Organic by the Soil Association, 

Ethically sourced, Vegan friendly, cruelty free and Waterless formulation.

Miss Patisserie Shower Steamer 'De-Stress'
| RRP £7.00
An aromatherapy experience for your shower! With aromatherapy essential oils that get released through the steam of a shower and help you to relax. Made with natural juniper berry oils, the De-Stress Shower Steamer reduces feelings of anxiety and helps you to focus.
Directions - Break off one half, place on the shower floor. Turn on the water, step into the shower and inhale the calming blend of juniper berry.
Paper Plane 100% Solid Shampoo Bar | RRP £6.95
Treat your locks to some nourishment with the Paper Plane Lavender and Geranium 100% natural, vegan and plastic-free shampoo bar.
This shampoo bar will last as long as three regular bottles of shampoo!
Note: Your hair may feel different for the first few washes. Don't panic! This is just your hair adjusting and your scalp rebalancing its oil production - just keep going!
No plastic. No palm oil. No sulphates. No triclosan. No phthalate. Cruelty-free.
COSFO Light Body Milk / Relaxing Shower Gel | RRP £5.90



Get ready to feel fabulous! You'll either receive a Light Body Milk or Relaxing Shower Gel. Both designed to leave your skin feeling incredible after just one use!
Slather on your COSFO product, slip into your new pyjamas and feel fabulous.
With ingredients designed to promote calmness, relaxation and help achieve improved skin.
Made in the UK. 95% Natural ingredients.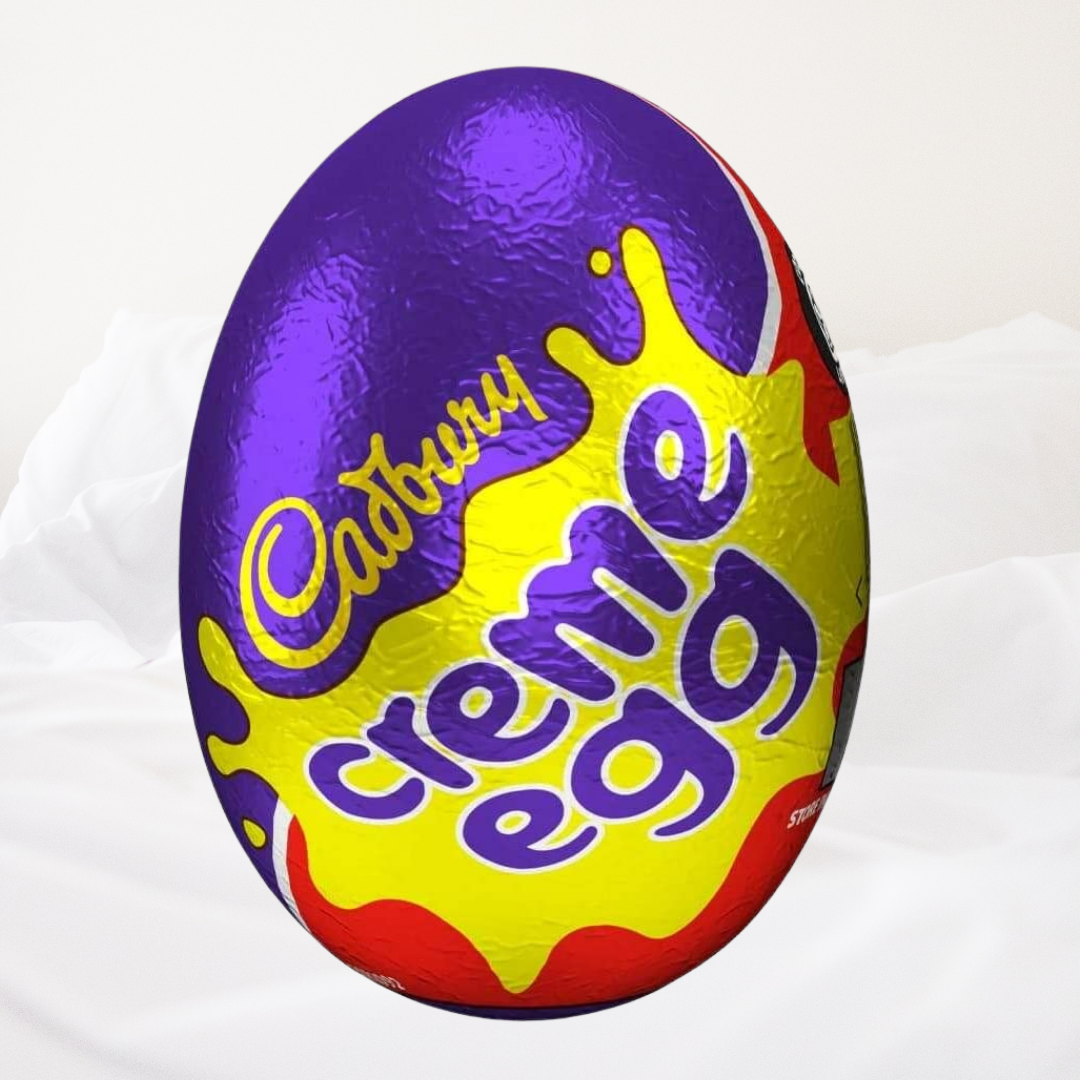 Cadbury's Creme Egg | RRP £0.75
Your self-care evening isn't complete without a delicious treat, right?
This month we've included a Cadbury's Creme Egg to keep you in the Easter spirit!
Plus... who doesn't love Creme Eggs?
Get cosy, stick on a movie and enjoy your tasty treat.
Love the look of our April box?
You can purchase this box as a one-off for yourself or as a gift here!