Fancy 10% OFF Your First Box? Use Code TREATME10 (T&Cs apply)
Summer is on it's way! With brunch dates, picnics, staycations and days out to the beach pending, our June box will have everything you'll need to recharge, rejuvenate and get back to feeling your best ready for summer 2021!
Whilst you're busy making plans for your fun summer ahead, be sure to take the time to relax and unwind and have some 'me-time'.
Worth over £60, take a look at everything inside...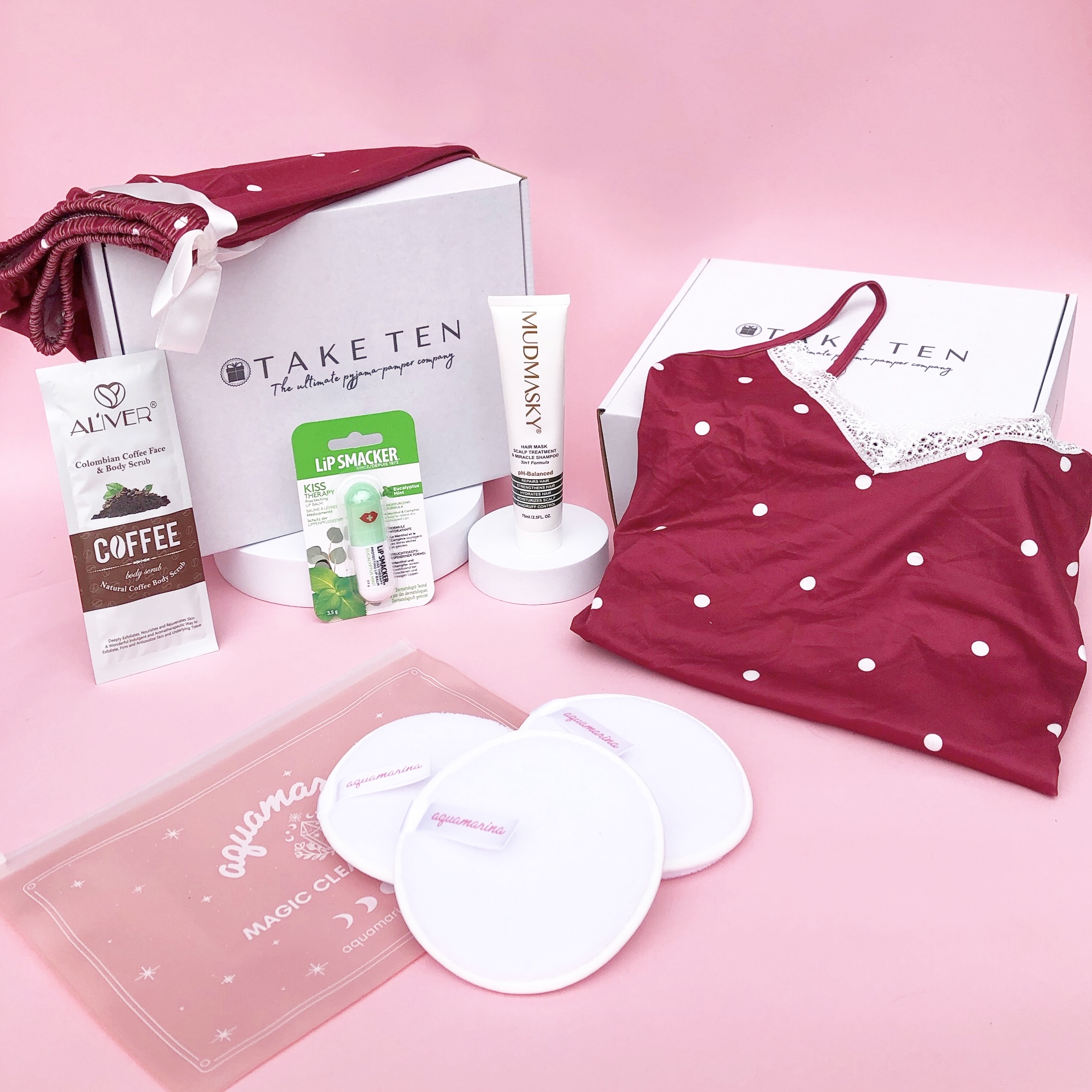 Aquamarina Magic Cleansing Puffs  x3 | RRP £9.50
These Magic Cleansing Puffs are the perfect addition to your skincare routine, the super-soft, eco-friendly alternative to face wipes and cotton pads that effectively cleanses your skin and removes make-up with just water or your regular cleanser.
Contains 3 pads in a re-useable pouch. With up to 200 uses!
Eco-Friendly
MudMasky Hair Mask Scalp Treatment and Miracle Shampoo
 | RRP £22.00
Makes your hair healthy by starting from the roots. This unique Hair Mask, Scalp Treatment & Miracle Shampoo repairs and strengthens hair, while moisturising the skin on the scalp. Controls Dandruff from the roots and works against an itchy scalp.
Suitable for all hair types. 
Cruelty-free - PETA-certified - Paraben-free - Sulfate-free
Aliver Coffee Face and Body Scrub  | RRP £3.50
A must-have essential for smooth, radiant and exfoliated skin! For use on your face and body, the ALIVER Coffee Scrub contains the best Colombian coffee beans blended with natural essential oils, plant extracts and multi-vitamins.
100% natural. Cruelty-free.Paraben-free, GMO-free.
Lip Smacker Kiss Therapy Eucalyptus Mint Lip Balm | RRP £10.00



It's time to nourish!
Restore your lips and say bye-bye to dry, sore and cracked lips with the Lip Smacker Kiss Therapy Eucalyptus Mint Medicated Lip Balm. Provides dry, chapped lips the comfort, care and moisture they need to recover from exposure to extreme conditions. Coconut Oil & Shea Butter formula provides advance moisture with a no-shine finish.
Love the look of our June box?
Sign up today to get your hands on our next box!