Fancy 10% OFF Your First Box? Use Code TREATME10 (T&Cs apply)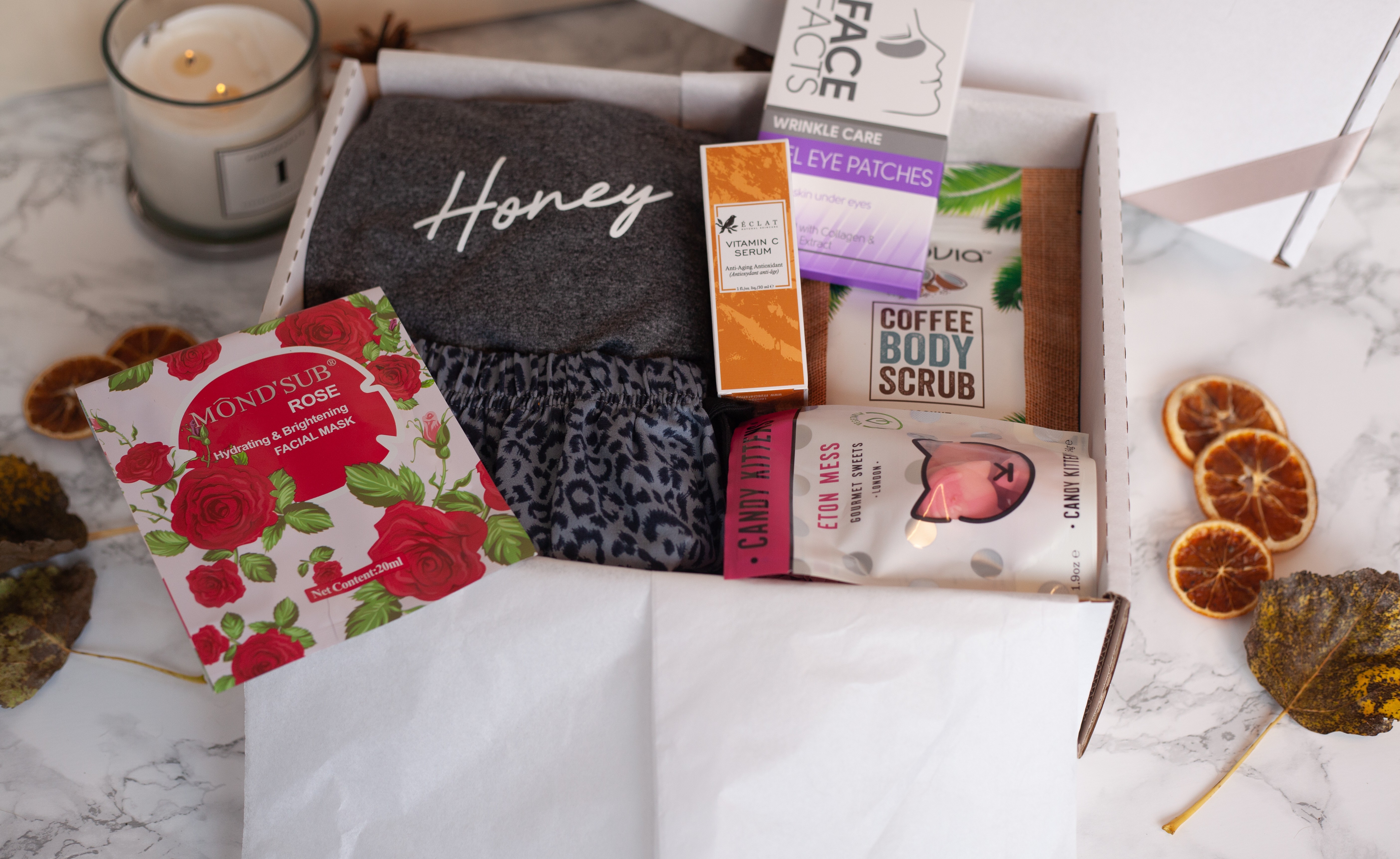 Here's Everything Included In Our October box!
We wanted this box to be the perfect transitional box from Summer to Autumn, with skincare and pamper products to prepare your skin for the cold weather. With oils, scrubs and eye care. Worth £59.07
 
A set of comfy and cosy Honey/Leopard Pyjama's WORTH £16.99 - get cosy in these adorable pyjamas. Designed with an elasticated waist to offer optimum comfort when you're ready for some 'down-time' and a subtle Honey slogan that can also be worn as a top!


Eclat Vitamic C Serum with Hyaluronic Acid WORTH £29.99 - Voted Australia's No.1 Vitamin C Serum! Drench and hydrate your skin ready for the change in season. Made to reduce fine lines, hydrate, plump and renew and repair damaged skin cells.


Anovia Coffee Body Scrub WORTH £4.99 - You may find your skin becoming more dry and flaky from the change in weather and temperature, so we've included this Body Scrub in your box to help remove dead skin cells and replenish your body. Use in the shower for the ultimate luxurious shower-care experience.


Face Facts Wrinkle Care Gel Eye Patches WORTH £3.99 - Whether you've not yet noticed wrinkles or you've got subtle fine under-eye lines, these Face Facts Eye patches are a great way to treat and prevent wrinkles under the eyes. Use during your self-care evening or apply before a night out for a smooth and wrinkle-free under-eye look.


Mond'Sub Rose Face Mask WORTH £2 - This face mask is designed to offer instant glow, radiance, moisture with natural rose extracts and corn gluten amino acids for an abundance of healthy skin benefits!


Candy Kitten Eton Mess Sweets WORTH £1.20 - What's a self-care night without a sweet treat? These delicious sweets are the perfect snack for those sugar-cravings... and they're totally vegan!